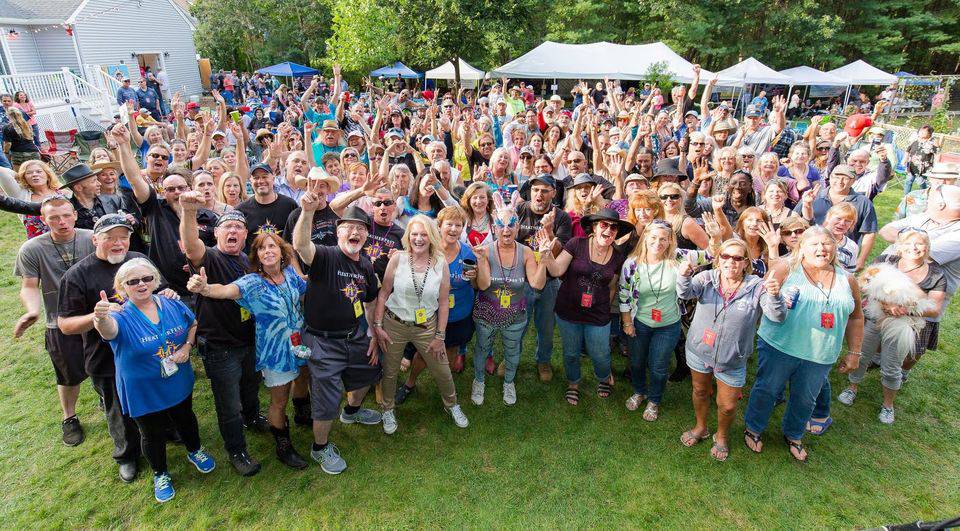 Check Out the 2022 Event Lineup Below!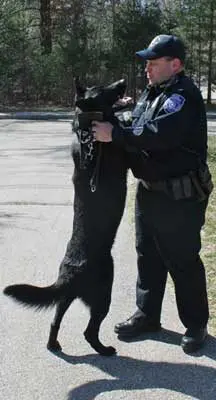 $35 Donation (Cash Preferred)
Sunday, September 11, 2022
$35 per person. PLEASE BRING CASH if possible!
Venmo and Square payments are also possible but not preferred (because musicians need to be paid in cash.)
Thanks for your help!
(This year's event is costing THOUSANDS of dollars more than other years. If anyone can contribute more than the requested fee, it would be greatly appreciated!!! PS remember: most daily festivals typically cost more than ours. Thank you!)
This Year's Schedule
1:00–1:10 p.m. — Racky's Welcome to HeatherFest!
1:10–1:30 p.m. — Side Stage: Erin Harpe & Jim Countryman
1:30–2:30 p.m. — Cheryl Arena Band
2:30–2:50 p.m. — Side Stage: Erin Harpe & Jim Countryman  
2:50–3:05 p.m. — Heather Announces Charities    
3:05–4:05 p.m. — Soul Box
4:05–4:25 p.m. — Side Stage: John Juxo & Lisa Marie
4:25–4:35 p.m. — Volunteer Pic (Volunteers on the stage)
4:35–4:45 p.m. — Artist Pic (All Artists on the stage)
4:45–4:55 p.m. — Fester Pic (All Guests gather in front of stage)
4:55–5:00 p.m. — Moment of Silence  
5:00–5:05 p.m. — Jacob Dennett   
5:05–5:10 p.m. — Ivory Darnell Clark
5:10–5:30 p.m. — Side Stage: John Juxo & Lisa Marie
5:30–6:30 p.m. — The Delta Generators
6:30–7:15 p.m. — Side Stage: TBD
7:15–8:15 p.m. — Gonzo Bones w/ Evan Goodrow, Chris Fitz & Ken Clark
Special Guests — Toni Lynn Washington and Ilana Katz Katz                 
After Hours — Bonfire! See you at the Fire Pit!
Please see the Party Notes page for additional information including parking, what to bring, and more!
(Note: due to Covid restrictions, there will be no food served on site this year — although grilling services are being offered by Norton Animal Shelter. Please plan accordingly).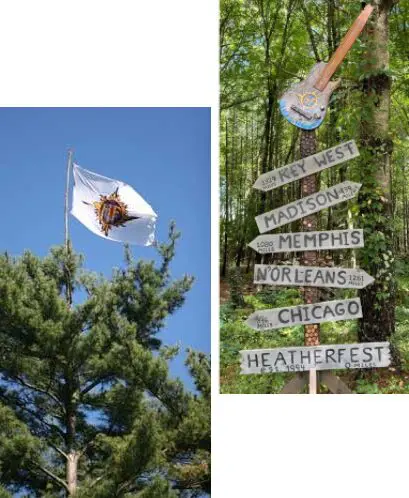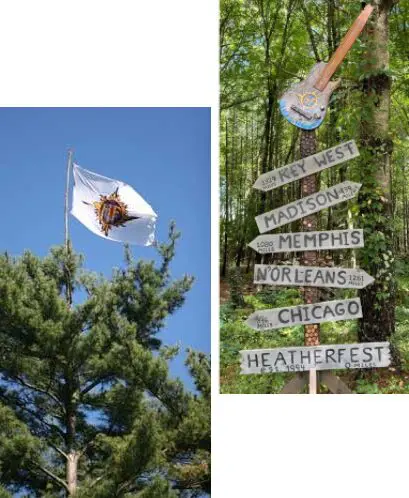 Sponsors (Thank you, all!!)
Joe Brazell
Tim Guisti
Roger "Super Star" Labier
Liston Portables
Mockingbird Music
Carol Reed 
Ken Richardson
Kevin Umlauf
Clark Valcovic
Nancy Weston
Kenny WOO HOO 
"I had heard about HeatherFest for years, and when I finally got to play it, I was blown away by the organization, the people, the talent, the food, and all for great causes! Amazing time. Wow, Congrats, Heather!"
Duke Robillard
"Heatherfest is a cultural phenomenon. Exactly how a backyard party became such an annual event for so many people is simply staggering. With little or no sponsorship or backing, Heather, doing it herself, has created "The" template for a backyard musical party that includes everyone and anyone who is part of the Northeast Blues scene."
Evan Goodrow
The Evan Goodrow Band
"Heather's passion for the blues and charitable organizations is unequaled. That's why Heatherfest has become the most anticipated event of the year in the Boston area. It brings musicians and music lovers alike together for a wonderful day of goodwill and camaraderie every year. For many, it's the only time over the course of the year we get a chance to see each other. I've had the privilege of performing at Heatherfest many times over the years, both with my band and solo, and it's a date that's in my calendar months and months in Advance. Heatherfest is the epitome of goodwill and unity."
Racky Thomas
"Our daughter, Gracie, was honored with an invitation to sing at HeatherFest due to our friendship with Heather, and we thought, oh how nice to go sing at a little backyard gig. Well, let me tell you, we were all blown away by the talent we witnessed and the supportive and loving energy that was abundant in that backyard! Of course, we knew that Heather was loving and supportive because she asked our Gracie to sing, and she was only 13. But the 500(?) other people were also wonderful! The depth of talent that Heather has attracted to her house in Norton is impressive!"
Blair Van Brunt
President, Shwachman Diamond Syndrome Foundation
"Riddle me this, Batman. What do you get when you combine the greatest blues festivals on the planet (and I've played a few) with the great love you feel when at a backyard barbeque with your closest family and friends? Answer - Heatherfest! I love you, Heather, and I hope I'll be playin' your fest up 'till when they have to carry me and me sax to the stage and prop me up."
Mark Earley
Roomful of Blues
"HeatherFest - My day to sit back and enjoy my favorite friends, music, and atmosphere. It's the best expression of 'Keepin the Blues Alive,' and I'm proud to say I've been to every one. Heather has become a masterful producer and through her efforts, has helped me keep the spirit of my club, The Yardrock Cafe, alive. I look forward with tapping feet, warm heart, and plenty of sunshine to this year's Heatherfest."
Joe Hajjar
The YardRock Cafe